Below you'll find our curated collection of content created for hotels and hospitality brands. We hope you find it useful, cause we love creating it!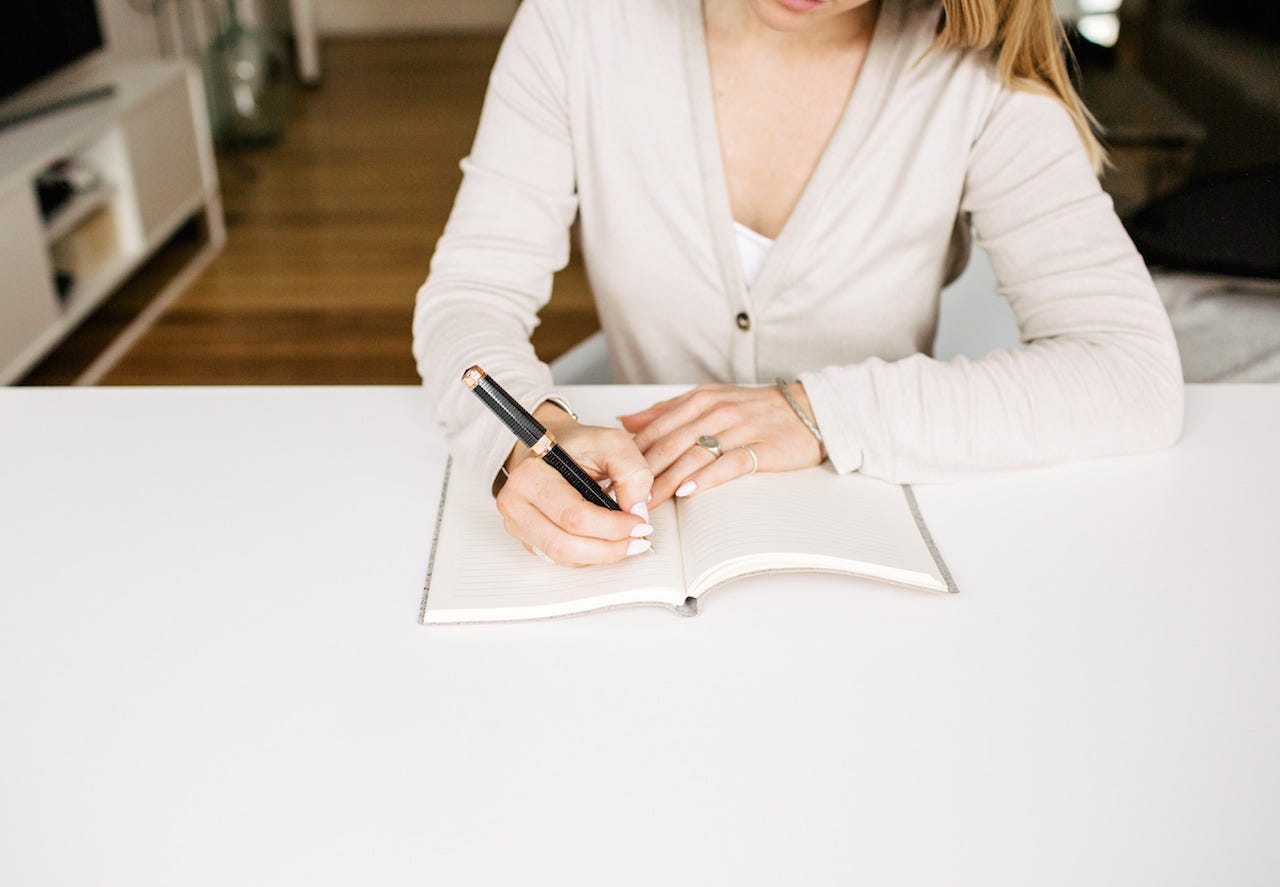 Running a marketing agency for hotels, I often get the question; "why should I hire an agency when I can hire an employee?" Since I find it to be such a great (and important) question, I've dedicated an entire article to the topic. So if you're looking into either outsourcing your marketing activities or hiring and training an employee to handle them, consider these things before you make a final decision.

There are obviously pros and cons of both scenarios, but a rule of thumb is: the clearer you are about your product, brand and message - the better results you'll get from an agency. If you're still molding your brand and its message, you might be better off with an in-house employee who will get insider understanding of your unique value proposition.

Coming from the "agency side", I feel like so many companies still don't understand the difference or why they should choose one over the other. But choosing the right option is crucial to their growth and success on the long run - plus it will spare them many sleepless nights! It's time to shed some light on marketing agencies vs. marketing employees!

Pros of hiring an agency:


When you hire a marketing agency, e.g. for your hotel, you're (hopefully!) hiring a team of dedicated experts who have extensive knowledge of your industry. Their only focus is to solve your specific tasks. Now, that's reason enough for many marketing managers to sleep tight at night!
You're only paying an agency when they're actually working for you. An employee expects a full salary even when he/she is not being productive. I'll get back to the cost benefits in a few minutes.
An agency will often have a more objective view of your brand and message than an employee. Hence, it might be easier for them to identify problems or challenges.
Speaking of industry knowledge (#1) - an agency should always know what's going on in the industry in terms of trends, technologies and key people. The same can't be expected of an employee.
Pros of hiring an employee:


As I mentioned before, hiring and training an in-house employee might be the best option for those who are not 100% clear on their brand DNA and message. An employee is available on a day-to-day basis and will have an insider understanding of the company.
An employee is focused on one company and one company only; yours.
Changing directions? You can usually put an employee on a different project if you feel like there might be a better match elsewhere in the company.
The cost is the same whether your employee spends 5, 15 or 25 hours on a given project.
The cost difference:

Let's be clear on one thing; agencies exist because there's a demand for experts providing services that - in the end - are less expensive than managing an in-house team. I'm not saying that agencies are cheaper, per definition. But if you're looking for high level expertise on a specific topic, e.g. marketing, it's usually more beneficial hiring an agency. On the other hand: as a company, if you can live with "less experience" and train the employee yourself, that's a great solution as well!

A few days ago, I came across a very simple way of calculating the cost difference between an agency and an in-house employee. While it's not 100% accurate, it's a decent indicator: you simply divide the in-house salaries (for all employees) by 12 and compare it to the monthly agency fee you've been given.
I think it's fair to say that hiring an agency isn't a "quick fix", but it's (in most cases) less binding than signing a contract with an employee. The long-term value is up to you to decide.
Did you ever have to choose between hiring an agency vs. hiring an employee? What were your incentives?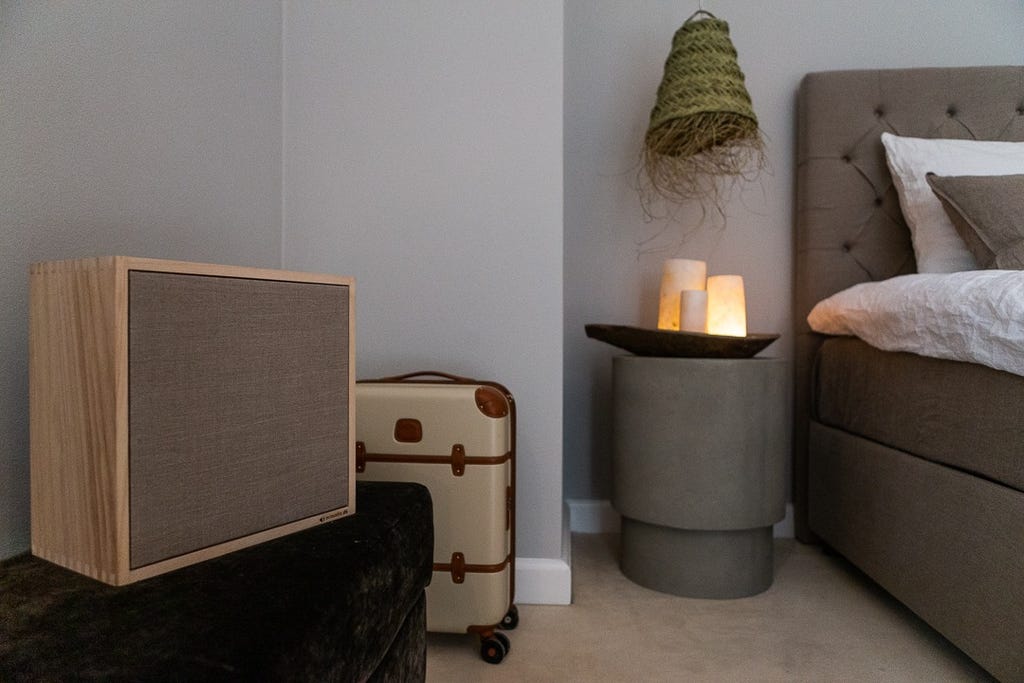 Partner: Ecoustic.dk
Room22.agency is all about creating storytelling for hotels, so it was a natural decision for us to partner up with Danish sound company Ecoustic.dk, who specializes in creating high quality sound and speakers for hotels. We're especially fond of their eco-friendly product line "Square", which is build with organic linen and Paulownia wood and even hand-made in Denmark (see photo on the left).

For more information go to www.ecoustic.dk
Working as a professional storyteller for hotels and hospitality brands, it's my job to stay on track with the latest trends and tendencies - not only within hospitality, but also in content marketing. If you're somewhat familiar with the latter, you know it can be a daunting task, as trends are always coming and going, changing and turning. Nevertheless, good storytelling will never go out of fashion - and you can use it to turn the 'doubters' into 'bookers'. Here are 5 tried and tested creative content ideas for hotels (that especially design- & boutique hotels will love!)


Create a city/neighborhood guide
Travelers still want an 'off-the-beaten-path experience' - in fact, more than ever. With the 'surprise' and 'explore' elements being the most important ones in 2019, it can be quite a good investment for hotels to create value for their guests in terms of...content! And what better way to show your expertise than with curated city guides that show them exactly where to go and what to do in order to have a unique experience? Shape the guides so they align with your hotel: what would YOUR guests like to know? Where to get the best coffee? Where to find the most luxurious shops? Or perhaps where to eat like a local?

2. Inform your guests about events
I personally love the idea of a 'hotel event calendar', and have already briefed a few clients about it (luckily, they liked it too!) If you have no clue what I'm talking about, sit down with a pen and paper and jot down all the future events you can think of, both in-house and locally, that might interest your guests. Concerts, festivals, sports events, conferences, workshops, you name it! Like this, you can stand out as being not only a great hotel, but also an expert when it comes to your particular city or area - and that creates trust.

3. Create a blog with guides and hacks (e.g packing guide, interview with locals etc.)
It all comes down to creating value, and with a blog to your (hotel) name, you can easily engage your (future) clients and show them more personal facets of your hotel. A blog is easy to install on any website, and you don't have to post everyday. Simply share inspiring and interesting content, e.g. packing guides ("how to pack for your destination"), a specific food guide to your neighborhood, or perhaps even interviews with locals or hotel staff members.

4. Share user-generated content
This applies only if you're active on social media (which I hope you are). Have you noticed your guests online engagements with your hotel? If not, it's about time digging into the golden content that's just waiting to be shared! Start with searching your hotel's geotag (or official hashtag, if you have one) to find the user-generated content. Then ask for permission to share it. If you have enough good user-generated content available, consider putting it on your hotel blog as well. The personal aspect always adds an interesting dimension to a hotel experience! Last, but not least: encourage your guests to share your property by informing them of your social media, hashtags etc. (and consider a giveaway in relation to this).


Real life example:
One brilliant example of showcasing your expertise as a hotel can, in my opinion, be found within the SIR Hotels chain. The Dutch chain who operates hotels in four European destinations, launched SIR EXPLORE a few years ago; a partnership with local insiders and guides in each of their cities (Amsterdam, Berlin, Hamburg and Ibiza). They're turning the trips of their guests into actual adventures, where they can both meet locals and explore gems that they probably would never encounter otherwise - but first of all, the concept underlines SIR Hotels as experts in their industry. You can read more about it here.
The modern traveler wants an experience staying in your hotel. Forget about generic content and start creating value, e.g. by making personal connections and user-friendly guides.

I hope you feel inspired! I'd love to hear from you if you'd like to get a second opinion of your hotel's content and online appearance!
The fine art of (hotel) storytelling

Storytelling as a branding tool
With the massive amount of content being published across digital media every single day, it can be a daunting task for any marketing manager to make a hotel or hospitality brand stand out from the crowds. So how can you approach it? The quick answer: learn and master the fine art of storytelling (or outsource it to someone who's good at it!)
Storytelling is the buzzword of our time, but let's be honest; it's a tale as old as time itself. Still, only few know how to do it really well. At its core, storytelling is the art of crafting an experience around a particular focus, intention and desired outcome, but as with most good things in life, it takes time to develop and bring to life. The good news: we have more tools than ever to tell and disseminate stories. The bad news: storytelling has, per definition, become so common that it's hard to navigate through the masses, not to mention the quality. And let me make it clear; there's a big difference between good storytelling and great storytelling.

I'm often asked why I decided to run a business evolving around content creation (which is the read thread of storytelling) for hotels and hospitality brands. If it needs an answer apart from me loving to help service-based brands tell their stories (whether it's through photos, written content or video), it's simply because I noticed a big need of quality content in the hospitality industry. Hotels are the perfect benchmarks for telling stories; they have a clear purpose, different characters, they deal with human emotions and they trigger our longings and desires. Or at least, that's what they should do. And with the new emerging trend of transforming hotels into "institutions", where ALL needs are basically met (long gone are the days where a hotel was just a hotel; guest crave real experiences!), two more aspects of great storytelling comes into play; the surprising and unexpected elements. Basically, this deals with the fact that our perceptions of "what's normal" are being challenged. Do your clients expect your hotel to offer 24-hour butler service, a famous spa experience, perhaps even a small cinema – or simply just homemade snacks in the room?! Let them know! It's all part of your story.
Great storytelling is a tool for hotels to build a powerful personal brand – which a hotel always should be! It enables the hotel to connect with its target customers through emotional bonds, without having to break the budget. And it certainly has the power to transform the reality of any hotel, whether it's big or small, luxurious or budget-friendly. Personal branding and storytelling are two sides of the same coin.
So are you still wondering WHY storytelling should be a part of your hotel marketing? Let me break it down for you.
4 reasons to use storytelling in your hotel marketing strategy:
Stories inspire people to travel spontaneously. Create that "I-need-to-get-away"-feelings from your website and through your words and pictures. Perhaps even videos.
If you provide relevant information to your customers (not only details about your hotel, but also about the surroundings etc.), you're more likely to get bookings! Did you know that close on 70% of travelers are more likely to book with hotels that give relevant information about the destination itself? You should always be providing value, not only through your own services.
Stories make it easier for potential customers to place themselves in your hotel. People want to know what it's really like, how it feels, how it will make them feel. Yes, there's a whole lot of feelings involved in telling a great story!
Any hotel will stand stronger and gain more trust from both future customers and employees if their brand message and storytelling is in place. A hotel can provide a lot of travel content, but it should always be the integral part of the experience á la "the adventure can only happen with/through us".

While I'll always be an advocate of the written word, it's important to stress the fact that storytelling isn't just in written form. Photos and video aka visual storytelling is easier for us to digest and process. A picture literally speaks a thousand words – and then add a thousand more when talking videos! In visual storytelling, no language is needed, which means you can potentially reach a far bigger (global) audience, if that's what you wish for. In my opinion, a mix of words and visuals works best. Balance is key, as they say.
Digital marketing trends for hotels in 2019
Trends come and go; not only in the world of fashion, but certainly also in the world of hospitality. Working with content marketing for hotels, I witness digital trends and new marketing tools come and go on a regular basis, and I understand how overwhelming it can be for hotels and marketing managers to keep track! If you're still in the process of choosing which marketing tools to work with this year – or if you're simply curious on what's currently going on in the world of digital marketing in relation to hospitality, this post is for you.
Chances are, you've already settled your marketing plan for the year – at least if you're working for a larger hotel (chain). However, it's never too late to adjust and take a look at what other properties are doing. There are lots of exciting marketing trends emerging and developing at the moment, but if I have to sum it up, it would sound something like this; less broadcasting and more interaction….which brings me to the first trends:
1. Engage and converse
A few years back, digital marketing was (also) about being visible in as many places as possible. In terms of social media, that meant spreading a brand's message and identity across several different platforms and create NOISE. Yes, the more noise, the better. I was never a fan of this rather "aggressive" method, so the "focus and engage-trend" is sweet music in my ears. And it usually converts a lot better! It's quite simple, really: share where your audience is listening. Find out where they engage and get into conversations with them. This doesn't only apply to social media, but also to messaging apps such as WhatsApp and Facebook Messenger. Twitter is an oldie, but still works – and of course, there's the Chinese version of WhatsApp, WeChat, which is growing so rapidly, that it's no longer possible to ignore. At least not if you're also catering to the Chinese market. As of today, WeChat has almost reached a billion (!) daily users.
2. Pick your network (not just any network!)
As I mentioned above, hotels (especially boutique- and smaller hotels) will need to focus on fewer social media platforms and networks in order to tell their story and reach higher engagement. Find out which network works best for your specific hotel and excel there! It's kind of like picking a niche.
I assume you already know the 3 largest networks by now: Facebook, Instagram & Twitter.
Facebook is great for live videos, targeted ads and deep integration of the messenger function. Instagram is the winner when it comes to aesthetic beauty – and apart from it being my personal favorite – the 'stories' function is an incredible tool for smaller hotels. In other words; Instagram is a solid tool when it comes to storytelling. Last, we have Twitter. In my opinion; the larger the hotel, the better results with Twitter. It's still an important player in some industries. If this is interesting for you, take a closer look at their paid advertisement opportunities.


3. Be ready to go live
You've probably heard it before, but in 2019 it's crucial for hotels: go live! Show yourself and tell your story – not only through photos, but also through video.
There are many different ways on how to go around video. One of them is short clips where you show bits and pieces of video content on e.g. Facebook and Instagram. Make use of the live videos on these platforms as well, as they're worth gold in terms of storytelling and connecting with your audience.
"Live video is a leading social media trend for hotels in 2019"


4. Paid content beats organic
Like in any other industry, paid ads will (continue) to be one of the key digital media trends this year. If you choose Facebook as one of your marketing platforms, it'll be obvious to look into paid social ads. Think about it for a second. The users of Facebook aren't there to engage with brands – at least not in the same way they tend to do it on e.g. Instagram – so paying for ads is one of the only ways to get their attention. But this obviously demands that you know your target audience well. Again, Facebook and Instagram are the front runners when it comes to paid advertisement for hotels.