Our curated selection of free ressources within marketing, hospitality and travel.
Interview with Kimpton de Witt, Amsterdam
Kimpton Hotels launched its first European hotel in 2017 - in Amsterdam, to be exact - and more properties are already on their way. Last month, I had a chat with the Marketing Executive of Kimpton De Witt, Astrid Niewold, about the hotel's approach to digital marketing and social media.
Below the interview, you'll find 4 social media trends for 2020, worth keeping an eye on.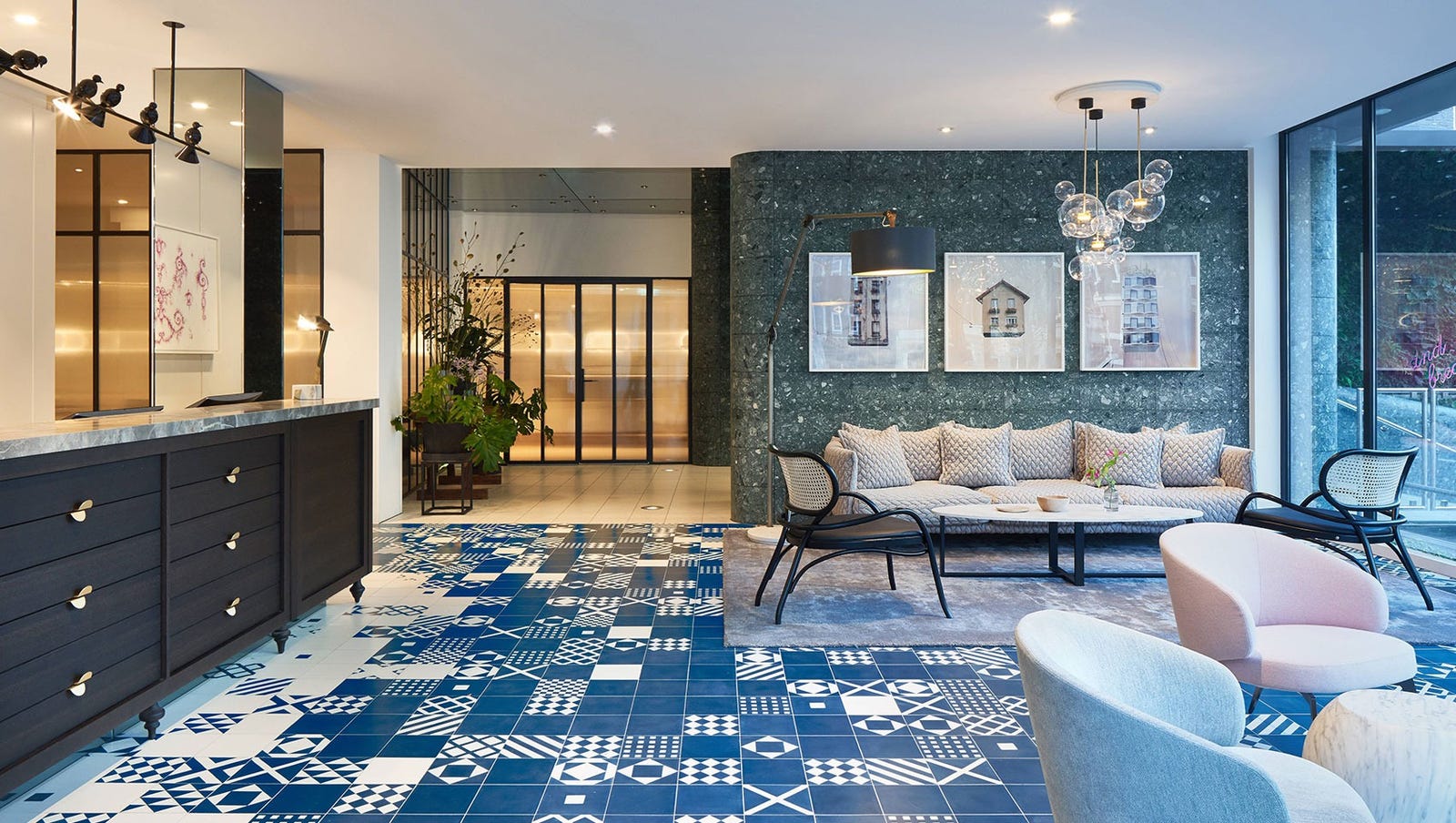 Kimpton is a boutique hotel chain at heart, currently operating nearly 70 hotels worldwide. How do you make sure to keep that 'boutique feeling' alive - or how do you make each of your hotels stand out from the crowds?
Each of our hotels are very different, but with the Kimpton DNA at heart. The European properties (apart from Amsterdam, Kimpton will open a hotel in Barcelona in Spring 2020, and hotels in Paris and Rotterdam are on their way as well) have a call together every month to align our procedures and activities. Of course we share the same USP values and ideas - the fact that we're pet-friendly is for example quite unique for the brand, and we want to show that through our social media. Kimpton is a casual hotel brand - it's a lifestyle. With our Instagram account, we want to connect with our audience and show an approachable hotel chain where everyone's welcome. That's definitely a priority.

Kimpton De Witt is based in Amsterdam. How do you approach your online presence and digital marketing compared to the other Kimpton hotels? Do you have your own procedures?
We're trying to create our own voice while still staying true to the brand's values. The city of Amsterdam should of course also be reflected in our hotel. From 2020, we'll present an entire new strategy, so at the moment, we're producing a lot of content and working on collaborations and exciting events. We do photoshoots and events on a regular basis, so it's a vibrant venue - always full of life. Our house photographer is coming by every second week, which means we always try to keep our visual identity up to date.

How do you approach digitalization? For example, do you work with influencers?
We do work with influencers, and I feel that Kimpton is a chain that has a fun and vibrant approach to digital marketing. The keywords are: light, fun, approachable, playful and laid-back. We reply to online messages from our guests as quick as possible. Even when we're off work, we (in the Marketing Department) commit to responding to messages, so the staff definitely has to be engaged in the brand.

Which is your hotel's most valued social media outlet? Instagram, Facebook – or something else? Do you create your content in-house or are you outsourcing to an agency?
I would say that it's a combination of Instagram and Facebook. We're creating a lot of events on Facebook, which is definitely the best platform for that. Our Instagram is also important to us. We want to reflect the real-life hotel experience; what you see is what you get. We create all content in-house using the platform Later, which works very well. We plan our content a month ahead, so it's always structured well in advance.

Working with Pinterest for business, I recently discovered Kimpton Hotels & Resorts there. Pinterest is an amazing tool for generating exposure, but most hotels have still not seen the value in it. Are you using Pinterest at Kimpton De Witt?
There's an official Kimpton account on Pinterest, but in our hotel, we solely use it for inspiration for social media and content creation (so far).

In your own words; what makes it fun to be working with marketing and communication at a Kimpton hotel? How does the future look like for Kimpton De Witt? Any new initiatives in the marketing department?
It's fun because it's a lifestyle hotel. We socialize with our guests every day, e.g. in social hour, which adds a lot of meaning to the hotel experience – not only for the guests, but for the staff as well. Also, we have quite a lot of flexibility in terms of creating content.
At Kimpton De Witt, we're working with goals, e.g. this year, we're focusing on promoting our special hotel packages, for example for Valentine's. We'll open our new restaurant in April, so that's going to be exciting as well! Lastly, the European brand awareness of Kimpton isn't very strong, so we're working on improving that. For us, it's important that European travelers know the chain as well.

Follow Kimpton De Witt on Instagram here and on Facebook here.
The most exciting hotel openings in 2020: our picks
There are lots of hotel openings to look forward to in the coming decade! 2020 will bring a wide array of boutique- and design hotels as well as more established chain hotels on all continents, but in the following, we'll focus on the European market. Which ones are you planning on visiting?


Arctic Bath (Swedish Lapland) - opening January 2020
Design- and architecture lovers from all over the world, are anticipating the opening of this serene hotel in Swedish Lapland. Arctic Bath comes with 12 sleep cabins and an extraordinary mint-shaped spa, which is either floating or frozen in the waters of the Lule river - depending if it's winter or summer. www.arcticbath.se

The Pig at Harlyn Bay (Cornwall, England) - opening June 2020
Just in time for next summer, this 16th century manor and stables will be transformed into a 26-room boutique hotel. With a spa, garden-to-table dining and beautiful Cornwall as a backdrop, hardly anything can go wrong here! Oh, and guests can surf and chill at the nearby Constantine Bay as well.
www.thepighotel.com

Le Grand Controle (Versailles, France) - opening Spring 2020
A hotel fit for a king opens on the ground of Versailles, just an hour's drive from Paris, in the Spring of 2020. Expect 14 luxurious bedrooms and a unique possibility to stay in Marie Antoinette-like settings. The building, in which the hotel will be located, dates back to 1681, and was once the center for the palace's finances. Michelin Chef Alain Ducasse will create gastronomical magic in the restaurant of the hotel.
www.airelles.com

The Hoxton (Rome) - opening Autumn 2020
Fans of The Hoxton will be pleased to hear that a new sister hotel is opening up in Rome in late 2020. Located just a stone's throw from Villa Borghese, this place will boast 192 rooms, a coffee bar, a large restaurant and an outdoor terrace. Situated well away from the city's touristic center, there's plenty of space to breathe and relax here.
www.thehoxton.com

Villa Copenhagen (Copenhagen, Denmark) - opening March 2020
Past and present will elegantly melt together with the opening of the much anticipated Villa Copenhagen in Spring. 390 rooms is allocated inside the old Central Post & Telegraph Head Office dating back to 1912, and the hotel - which is part of Nordic Choice chain - will thereby further expand the booming hotel scene in Copenhagen. Other cool features of this place is an outdoor (heated) pool and an urban rooftop garden.
www.villacopenhagen.com

Paragon 700 Boutique Hotel & Spa (Puglia, Italy) - opening February 2020
Nestling in the beautiful South-Italian region of Puglia, this charming luxury boutique hotel will open its doors to the world in February. Located inside a traditional Puglian house, guests can expect 11 rooms, a lush garden with a swimming pool and a 5-minute walking distance to the old city center of Ostuni.
www.paragon700.com

Cheval Blanc (Paris, France) - opening Spring 2020
Paris will always deliver some of the planet's most elegant hotels - and Cheval Blanc is no exception! Located in the very heart of Paris, this hotel will be the fifth property from the Cheval Blanc chain. Expect 26 rooms and 46 suites with impeccable views and a rooftop restaurant run by three-Michelin-starred Chef Arnaud Donckele. This can only be good.
www.chevalblanc.com

For more information and photos, go to our blog www.thecopenhagentraveler.com.
Blog series: 5 Boutique Hotels to keep an eye on
International days of the year to use for branding purposes.
October:
19th: International Coffee Day
16th: World Food Day
31st: World Cities Day


November:
16th: International Day for Tolerance
20th: Universal Children's Day
21st: World Philosophy Day


December:
1st: World AIDS Day
10th: Humans Rights Day
11th: International Mountain Day


February:
21st: International Mother Language Day



March:
3rd: World Wildlife Day
8th: International Women's Day
20th: International Day of Happiness
22nd: World Water Day


April:
7th: World Health Day
21st: World Creativity and Innovation Day
22nd: International Mother Earth Day
23rd: World Book day
30th: World Jazz Day


May:
15th: International Day of Families
21st: World Day for Cultural Diversity


June:
1st: Global day of Parents
3rd: World Bicycle Day
5th: World Environment Day
8th: World Ocean Day
18th: Sustainable Gastronomy Day


July:
11th: World Population Day
30th: International Day of Friendship


August:
12th: World Youth Day
19th: World Humanitarian Day


September:
5th: International Day of Charity
21st: International Day of Peace
26th: World Maritime Day
27th: World Tourism Day


Why good copywriting is (still) essential for hotels
I've written quite a lot about digitalization in hospitality and how hoteliers can embrace digital tools to meet the needs of future guests. However, there's still a very non-digital tool that I'd like to emphasize as being one of the most efficient ones when it comes to hotel marketing. The word, ladies and gentlemen, is copywriting.
A cost-efficient solution
Writing is a life-long passion of mine. I've been doing it professionally for most of my adult life, so it was a natural decision for me to implement copywriting as one of the core services in my agency. In the world of marketing, nothing stands still and there are constantly new trends emerging, so as a marketing consultant, it can be tough sticking to just a few services. What if you miss out? What if your clients want something that you don't offer? I believe that if you stand up to your (marketing) values and work solely with solutions that you truly believe in yourself, you'll automatically attract the right clientele. Hence, I was never afraid of keeping copywriting as one of my key services - cause I know it simply works! Did I mention that it's also one of the most cost-efficient ways to market a business, let alone a hotel? It is.
Studies have shown that the human brain processes images 60.000 times faster than text - we're simply prone to stick around longer if photos or videos are involved. While that's a fact, it isn't the whole-hearted truth. As a hotel owner or GM, you want to see your hotel's passion, spirit and DNA communicated through words on your website, social media channels and even sales material. Why? Because good storytelling (which copywriting essentially is), will transport people directly from their warm seats to your hotel in just a few seconds.


Storytelling is packed with value
As the Marketing guru Neil Patel puts it;

"Copywriting is one of the most essential elements of effective online marketing".

Putting writing in your marketing plan isn't hopelessly old-fashioned; in fact, it's exactly what makes your guests click on online ads, open newsletters with captivating headlines and, of course, book a stay in your hotel rather than going to the neighboring property.

A LOT of elements go into crafting a captivating text, which is why most hotels - big or small - choose to outsource this part of their marketing to either an agency or a skilled employee. You can spend days crafting an amazing newsletter or a blog post jam packed with value, but if the headline isn't good, no one will ever click on it. That's a waste of both working hours and great content!
There's no doubt that hotels need to embrace digitalization (also in marketing), but copywriting will remain as one of the core pillars of a strong marketing plan to generate more bookings and sales. A story carries the promise of a good guest experience and by carefully creating anticipation through words, you as a hotel can turn your audience from observers into actual guests.


Three key metrics of captivating hotel copy:
Be authentic
You can hire the most prodigious copywriter to write your content, but if the words have nothing to do with reality, your brand looses its credibility. Never pretend that you're someone you're not, but simply have your writing done in a way that fits your hotel brand, your values and your guests.

Be honest
Great copy needs to reflect reality in an inspiring way. You can tell the truth in a compelling way, and that's essentially what guests expect when visiting a hotel's website or social media channels. They want a refuge from everyday life, but not something that's unattainable or sugar-coated. Give your guests a clear idea of what they can expect when visiting your property and let them enter your little paradise through your website.

Find your 'why'
This goes for all brands; if you know your WHY (your purpose and reason for offering a specific product or service), copywriting gets much easier and less frightening. It's the key to good storytelling. If you as a hotelier know what makes your particular hotel unique, it's simply about getting those stories out!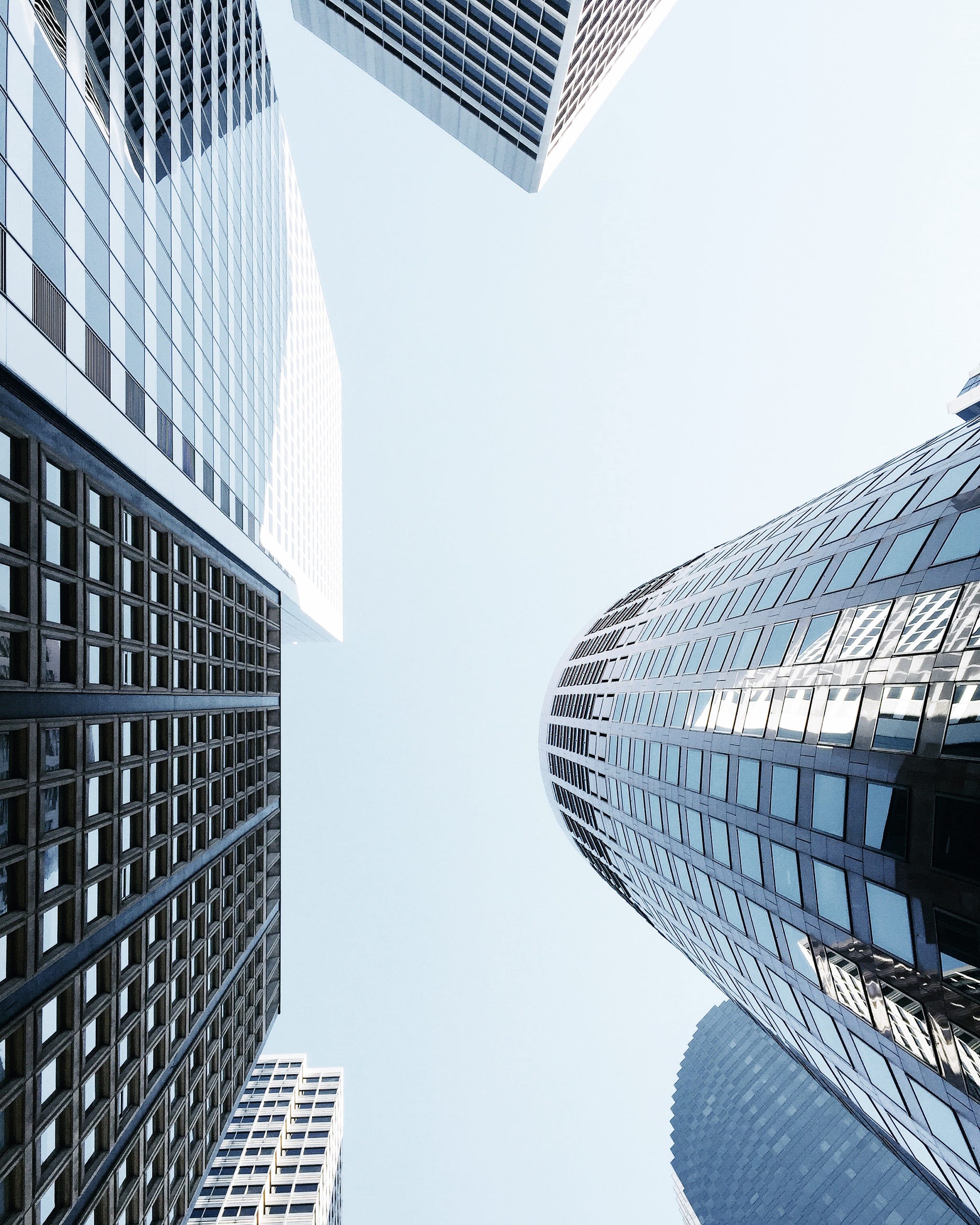 Interview: Why Storytelling matters in hospitality
Last week, we had the pleasure of talking to Alexander Novicov from IQD Agency about why storytelling truly matters in hospitality. Why do hotels need to prepare for future trends and generations already now? Why do they have to consider implementing storytelling techniques in their current marketing activities? Storytelling might be a buzzword, but it's an important one that no business owner can look away from in today's world.
Sit back, relax and tune in: this episode is roughly 26 minutes and full of tips and inspiration for hoteliers and hotel managers alike.
It took several years for the founder and editor of Room22, Regitse Cecillie Rosenvinge, to launch her dream project and let go of her fears of fully pursuing her dreams. A hotelier at heart and a former world traveler, Regitse here shares her story in an interview - and adds a few travel tips on top.

How and when did you get into hospitality and working with hotels?
It officially all began with the launch of my travel- and hotel blog The Copenhagen Traveler back in 2014, but my love for traveling and exploring the world took off long before. I was 19 years old when I found love in Portugal and that time was crucial for my further development. My 20's were very adventurous and I went from being a stay-at-home to a citizen of the world.
I studied Hospitality Management in Copenhagen for a few years and that led me to launch The Copenhagen Traveler, which led me to pursue my career in hospitality even further. I've worked in a few hotels during my 20's, but most if the time, I published content for them. That's what I've always loved! From an early age I knew that I wanted to be self-employed, I just had to find my right shelf.

Why the fascination with (especially) boutique hotels?
During the heydays of The Copenhagen Traveler, I got to see many beautiful countries and destinations. I went on press trips, but also arranged a lot of trips on my own, and for some reason, I would often end up staying in unique, quirky and independent hotels. Not hostels, not large chain hotels, but boutique- and design hotels with loads of personality. I love the unique charm of a boutique hotel; not two are alike. They often have more freedom and flexibility in terms of marketing, which makes it fun to produce content for them. I love the feeling I get when entering a really nice boutique hotel - I feel at home.

What does Room22 mean to you - and why did you decide to found an agency?
Room22 is my second baby (next to my son) and I care deeply for it. Without even knowing it, I've been preparing for it for many years. You don't just launch an agency - it takes time and patience and it's developed over several years. A creative agency stands for me as something magical; anything can happen when creative heads come together to work on a project. And that's also how I see Room22: we're a bunch of creatives who are very passionate about our crafts; from copywriting to graphic design and photography.

How is it different being a freelancer and running an agency?
Apart from the self-employed part, it's two different worlds. When you're freelancing, like I was for several years (I even wrote a book about it), you're working for the highest bidder and trying to get enough work in the book to cover your life expenses. It's more like a daily survival. Running an agency is a long-term strategy, especially because you're working with other people and have obligations to them as well. At least, that's how I feel. Growing a business is a lot of fun, but it also demands patience; something I was never really big on. I've learned that good things take time, though.

If you wouldn't be working with content marketing and hotels, what would you be doing?
I've always had this idea that I would become a writer living in a small house with a garden and a handful of animals close to the sea. I've been writing since I was a child and published my first book last year, and I grew up in nature close to the sea, so that might come true someday. Right now, I'm making rooms for other things as well, though. Like nurturing my agency and finding the best people to work with, for example. However, writing will always be a big part of my life, I'm sure of that.

If you could give your 20-year-old self one piece of advice, what would it be?
Have patience and listen to your intuition!

In your opinion: what makes a hotel unique?
The people operating it. We live in a digitalized time with many smart and quick solutions to nearly everything, but the personal connection is still the focal point. That doesn't only apply to hospitality, of course, but I believe a hotel is truly unique if it's cared for by the people and the staff. And when the hotel truly cares for its guests.

Do you have any advice for travelers seeking a great hotel experience?
If you're going for a unique hotel experience, look for smaller and independent hotels. Do your research; sometimes the best places don't show up on the first page on Google. Also choose a hotel that cares for its surroundings and local environment, for example by making food from local products and hiring local staff.

How does the future of Room22 look like?
I can't predict the future, but I'll do my best to make it fun and inspiring! It would be great to have a settled team working from a studio - perhaps in Berlin or Copenhagen? There would be lots of green plants, white walls, a smell of freshly-brewed coffee and a large Room22 sign above the entrance. Simplicity meets creativity. That's how I'd like it to be.
Running a marketing agency for hotels, I often get the question; "why should I hire an agency when I can hire an employee?" Since I find it to be such a great (and important) question, I've dedicated an entire article to the topic. So if you're looking into either outsourcing your marketing activities or hiring and training an employee to handle them, consider these things before you make a final decision.

There are obviously pros and cons of both scenarios, but a rule of thumb is: the clearer you are about your product, brand and message - the better results you'll get from an agency. If you're still molding your brand and its message, you might be better off with an in-house employee who will get insider understanding of your unique value proposition.

Coming from the "agency side", I feel like so many companies still don't understand the difference or why they should choose one over the other. But choosing the right option is crucial to their growth and success on the long run - plus it will spare them many sleepless nights! It's time to shed some light on marketing agencies vs. marketing employees!

Pros of hiring an agency:


When you hire a marketing agency, e.g. for your hotel, you're (hopefully!) hiring a team of dedicated experts who have extensive knowledge of your industry. Their only focus is to solve your specific tasks. Now, that's reason enough for many marketing managers to sleep tight at night!
You're only paying an agency when they're actually working for you. An employee expects a full salary even when he/she is not being productive. I'll get back to the cost benefits in a few minutes.
An agency will often have a more objective view of your brand and message than an employee. Hence, it might be easier for them to identify problems or challenges.
Speaking of industry knowledge (#1) - an agency should always know what's going on in the industry in terms of trends, technologies and key people. The same can't be expected of an employee.
Pros of hiring an employee:


As I mentioned before, hiring and training an in-house employee might be the best option for those who are not 100% clear on their brand DNA and message. An employee is available on a day-to-day basis and will have an insider understanding of the company.
An employee is focused on one company and one company only; yours.
Changing directions? You can usually put an employee on a different project if you feel like there might be a better match elsewhere in the company.
The cost is the same whether your employee spends 5, 15 or 25 hours on a given project.
The cost difference:

Let's be clear on one thing; agencies exist because there's a demand for experts providing services that - in the end - are less expensive than managing an in-house team. I'm not saying that agencies are cheaper, per definition. But if you're looking for high level expertise on a specific topic, e.g. marketing, it's usually more beneficial hiring an agency. On the other hand: as a company, if you can live with "less experience" and train the employee yourself, that's a great solution as well!

A few days ago, I came across a very simple way of calculating the cost difference between an agency and an in-house employee. While it's not 100% accurate, it's a decent indicator: you simply divide the in-house salaries (for all employees) by 12 and compare it to the monthly agency fee you've been given.
I think it's fair to say that hiring an agency isn't a "quick fix", but it's (in most cases) less binding than signing a contract with an employee. The long-term value is up to you to decide.
Did you ever have to choose between hiring an agency vs. hiring an employee? What were your incentives?



Working as a professional storyteller for hotels and hospitality brands, it's my job to stay on track with the latest trends and tendencies - not only within hospitality, but also in content marketing. If you're somewhat familiar with the latter, you know it can be a daunting task, as trends are always coming and going, changing and turning. Nevertheless, good storytelling will never go out of fashion - and you can use it to turn the 'doubters' into 'bookers'. Here are 5 tried and tested creative content ideas for hotels (that especially design- & boutique hotels will love!)


Create a city/neighborhood guide
Travelers still want an 'off-the-beaten-path experience' - in fact, more than ever. With the 'surprise' and 'explore' elements being the most important ones in 2019, it can be quite a good investment for hotels to create value for their guests in terms of...content! And what better way to show your expertise than with curated city guides that show them exactly where to go and what to do in order to have a unique experience? Shape the guides so they align with your hotel: what would YOUR guests like to know? Where to get the best coffee? Where to find the most luxurious shops? Or perhaps where to eat like a local?

2. Inform your guests about events
I personally love the idea of a 'hotel event calendar', and have already briefed a few clients about it (luckily, they liked it too!) If you have no clue what I'm talking about, sit down with a pen and paper and jot down all the future events you can think of, both in-house and locally, that might interest your guests. Concerts, festivals, sports events, conferences, workshops, you name it! Like this, you can stand out as being not only a great hotel, but also an expert when it comes to your particular city or area - and that creates trust.

3. Create a blog with guides and hacks (e.g packing guide, interview with locals etc.)
It all comes down to creating value, and with a blog to your (hotel) name, you can easily engage your (future) clients and show them more personal facets of your hotel. A blog is easy to install on any website, and you don't have to post everyday. Simply share inspiring and interesting content, e.g. packing guides ("how to pack for your destination"), a specific food guide to your neighborhood, or perhaps even interviews with locals or hotel staff members.

4. Share user-generated content
This applies only if you're active on social media (which I hope you are). Have you noticed your guests online engagements with your hotel? If not, it's about time digging into the golden content that's just waiting to be shared! Start with searching your hotel's geotag (or official hashtag, if you have one) to find the user-generated content. Then ask for permission to share it. If you have enough good user-generated content available, consider putting it on your hotel blog as well. The personal aspect always adds an interesting dimension to a hotel experience! Last, but not least: encourage your guests to share your property by informing them of your social media, hashtags etc. (and consider a giveaway in relation to this).


Real life example:
One brilliant example of showcasing your expertise as a hotel can, in my opinion, be found within the SIR Hotels chain. The Dutch chain who operates hotels in four European destinations, launched SIR EXPLORE a few years ago; a partnership with local insiders and guides in each of their cities (Amsterdam, Berlin, Hamburg and Ibiza). They're turning the trips of their guests into actual adventures, where they can both meet locals and explore gems that they probably would never encounter otherwise - but first of all, the concept underlines SIR Hotels as experts in their industry. You can read more about it here.
The modern traveler wants an experience staying in your hotel. Forget about generic content and start creating value, e.g. by making personal connections and user-friendly guides.

I hope you feel inspired! I'd love to hear from you if you'd like to get a second opinion of your hotel's content and online appearance!
The fine art of (hotel) storytelling

Storytelling as a branding tool
With the massive amount of content being published across digital media every single day, it can be a daunting task for any marketing manager to make a hotel or hospitality brand stand out from the crowds. So how can you approach it? The quick answer: learn and master the fine art of storytelling (or outsource it to someone who's good at it!)
Storytelling is the buzzword of our time, but let's be honest; it's a tale as old as time itself. Still, only few know how to do it really well. At its core, storytelling is the art of crafting an experience around a particular focus, intention and desired outcome, but as with most good things in life, it takes time to develop and bring to life. The good news: we have more tools than ever to tell and disseminate stories. The bad news: storytelling has, per definition, become so common that it's hard to navigate through the masses, not to mention the quality. And let me make it clear; there's a big difference between good storytelling and great storytelling.

I'm often asked why I decided to run a business evolving around content creation (which is the read thread of storytelling) for hotels and hospitality brands. If it needs an answer apart from me loving to help service-based brands tell their stories (whether it's through photos, written content or video), it's simply because I noticed a big need of quality content in the hospitality industry. Hotels are the perfect benchmarks for telling stories; they have a clear purpose, different characters, they deal with human emotions and they trigger our longings and desires. Or at least, that's what they should do. And with the new emerging trend of transforming hotels into "institutions", where ALL needs are basically met (long gone are the days where a hotel was just a hotel; guest crave real experiences!), two more aspects of great storytelling comes into play; the surprising and unexpected elements. Basically, this deals with the fact that our perceptions of "what's normal" are being challenged. Do your clients expect your hotel to offer 24-hour butler service, a famous spa experience, perhaps even a small cinema – or simply just homemade snacks in the room?! Let them know! It's all part of your story.
Great storytelling is a tool for hotels to build a powerful personal brand – which a hotel always should be! It enables the hotel to connect with its target customers through emotional bonds, without having to break the budget. And it certainly has the power to transform the reality of any hotel, whether it's big or small, luxurious or budget-friendly. Personal branding and storytelling are two sides of the same coin.
So are you still wondering WHY storytelling should be a part of your hotel marketing? Let me break it down for you.
4 reasons to use storytelling in your hotel marketing strategy:
Stories inspire people to travel spontaneously. Create that "I-need-to-get-away"-feelings from your website and through your words and pictures. Perhaps even videos.
If you provide relevant information to your customers (not only details about your hotel, but also about the surroundings etc.), you're more likely to get bookings! Did you know that close on 70% of travelers are more likely to book with hotels that give relevant information about the destination itself? You should always be providing value, not only through your own services.
Stories make it easier for potential customers to place themselves in your hotel. People want to know what it's really like, how it feels, how it will make them feel. Yes, there's a whole lot of feelings involved in telling a great story!
Any hotel will stand stronger and gain more trust from both future customers and employees if their brand message and storytelling is in place. A hotel can provide a lot of travel content, but it should always be the integral part of the experience á la "the adventure can only happen with/through us".

While I'll always be an advocate of the written word, it's important to stress the fact that storytelling isn't just in written form. Photos and video aka visual storytelling is easier for us to digest and process. A picture literally speaks a thousand words – and then add a thousand more when talking videos! In visual storytelling, no language is needed, which means you can potentially reach a far bigger (global) audience, if that's what you wish for. In my opinion, a mix of words and visuals works best. Balance is key, as they say.
Digital marketing trends for hotels in 2019
Trends come and go; not only in the world of fashion, but certainly also in the world of hospitality. Working with content marketing for hotels, I witness digital trends and new marketing tools come and go on a regular basis, and I understand how overwhelming it can be for hotels and marketing managers to keep track! If you're still in the process of choosing which marketing tools to work with this year – or if you're simply curious on what's currently going on in the world of digital marketing in relation to hospitality, this post is for you.
Chances are, you've already settled your marketing plan for the year – at least if you're working for a larger hotel (chain). However, it's never too late to adjust and take a look at what other properties are doing. There are lots of exciting marketing trends emerging and developing at the moment, but if I have to sum it up, it would sound something like this; less broadcasting and more interaction….which brings me to the first trends:
1. Engage and converse
A few years back, digital marketing was (also) about being visible in as many places as possible. In terms of social media, that meant spreading a brand's message and identity across several different platforms and create NOISE. Yes, the more noise, the better. I was never a fan of this rather "aggressive" method, so the "focus and engage-trend" is sweet music in my ears. And it usually converts a lot better! It's quite simple, really: share where your audience is listening. Find out where they engage and get into conversations with them. This doesn't only apply to social media, but also to messaging apps such as WhatsApp and Facebook Messenger. Twitter is an oldie, but still works – and of course, there's the Chinese version of WhatsApp, WeChat, which is growing so rapidly, that it's no longer possible to ignore. At least not if you're also catering to the Chinese market. As of today, WeChat has almost reached a billion (!) daily users.
2. Pick your network (not just any network!)
As I mentioned above, hotels (especially boutique- and smaller hotels) will need to focus on fewer social media platforms and networks in order to tell their story and reach higher engagement. Find out which network works best for your specific hotel and excel there! It's kind of like picking a niche.
I assume you already know the 3 largest networks by now: Facebook, Instagram & Twitter.
Facebook is great for live videos, targeted ads and deep integration of the messenger function. Instagram is the winner when it comes to aesthetic beauty – and apart from it being my personal favorite – the 'stories' function is an incredible tool for smaller hotels. In other words; Instagram is a solid tool when it comes to storytelling. Last, we have Twitter. In my opinion; the larger the hotel, the better results with Twitter. It's still an important player in some industries. If this is interesting for you, take a closer look at their paid advertisement opportunities.


3. Be ready to go live
You've probably heard it before, but in 2019 it's crucial for hotels: go live! Show yourself and tell your story – not only through photos, but also through video.
There are many different ways on how to go around video. One of them is short clips where you show bits and pieces of video content on e.g. Facebook and Instagram. Make use of the live videos on these platforms as well, as they're worth gold in terms of storytelling and connecting with your audience.
"Live video is a leading social media trend for hotels in 2019"


4. Paid content beats organic
Like in any other industry, paid ads will (continue) to be one of the key digital media trends this year. If you choose Facebook as one of your marketing platforms, it'll be obvious to look into paid social ads. Think about it for a second. The users of Facebook aren't there to engage with brands – at least not in the same way they tend to do it on e.g. Instagram – so paying for ads is one of the only ways to get their attention. But this obviously demands that you know your target audience well. Again, Facebook and Instagram are the front runners when it comes to paid advertisement for hotels.